Strategy • Planning • Design • Selection • Implementation
ClientFirst brings national technology consulting experience to meet the needs of local organizations. We believe our refined approaches to analysis and deliverables are more comprehensive and affordable than those of most other firms.
By applying personalized scope and approaches (not boilerplate processes and deliverables) to meet your specific needs and budget, our services are more relevant and provide greater value and impact in keeping with the realities of your staffing and budget.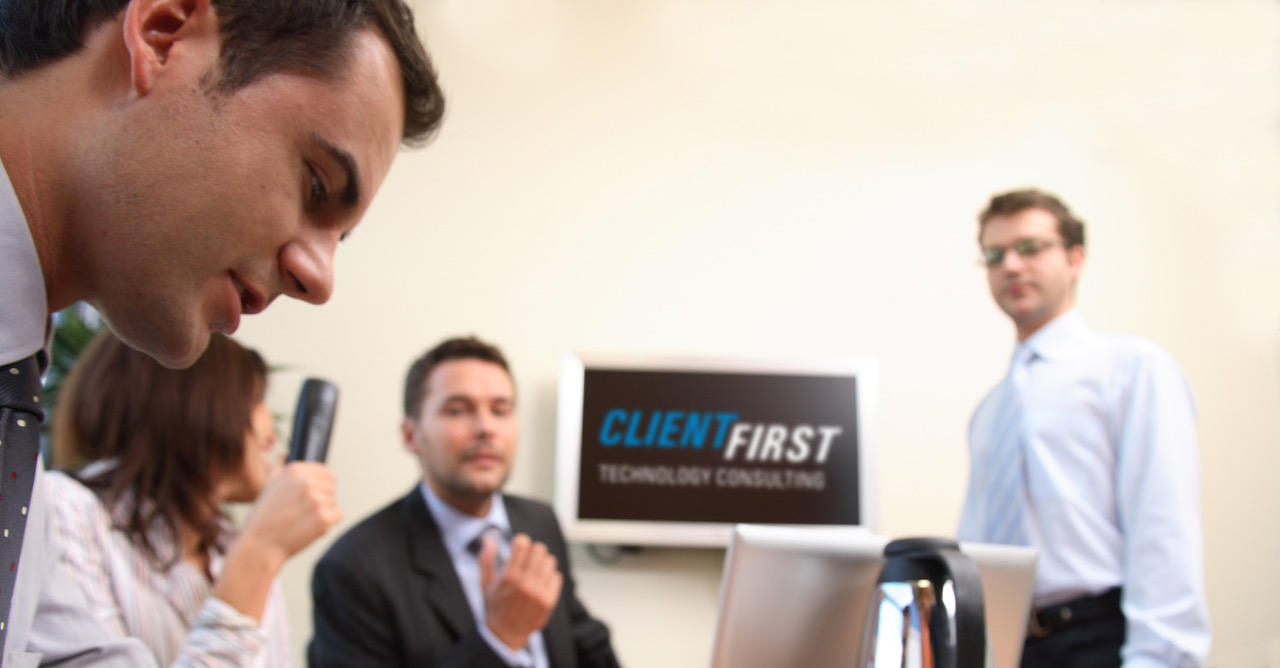 David Krout
Partner
Tom Jakobsen
Partner
Tom Weiman
Practice Leader
Craig Williams, RCDD, NTS
Director, Infrastructure
Consulting Services
Wendy Smith
Director, Client Relations
Management Consulting Approach
Government Technology
Our focus on local governments means that we understand the unique needs, processes, protocols, and political nuances involved in the industry. This understanding and experience ensures that our strategies and recommendations are practical in all respects.
True Independence
ClientFirst believes in practicing true independence. We do not resell products, nor maintain relationships that would result in any add-on profit margins or referral fees. Our interest is in putting the client first by finding optimum solutions (i.e., the greatest value at lowest competitive cost) to meet their needs.
Risk Aversion
ClientFirst's risk-averse technology planning and services have gained the confidence of many local governments, resulting in continued long-term business relationships.
National Recognition
Our consultants are recognized nationally for their work by many of the industry's leading vendors and professional organizations. They appreciate the fairness and objectivity we demonstrate when dealing with their organizations.
Philosophy
Client Dedication
We clearly understand that our clients' success is directly tied to our own. We foster long-term, mutually beneficial partnerships with our clients by continually committing to our client's best interests. This includes delivering high-quality, relevant service that provides positive impact at a fair price.
Focused on Problem Solving
Information Technology by itself does not solve your problems or help meet your needs. We believe in using technology as a tool to meet your business objectives, not just applying technology for technology's sake.
Practical Recommendations
We are serious in our quest to provide clients with practical solutions that meet their individual requirements. Sometimes the proper solution includes cutting-edge technology. However, a cost-effective and practical solution using proven technology is often the most beneficial.
Business Management Approach
We understand that not all government executives are versed in the latest technology issues and opportunities. Therefore, our approach and deliverables provide a business-management perspective that allows the layperson the ability to understand the technology issues, strategies, and potential solutions required to make informed business decisions.