Procurement and RFP
Design specifications through contract negotiations and administration.
As an independent consulting firm, we do not resell hardware or software, nor do we represent vendors. Our recommendations will always have your best interests in mind.
Internal agency staff and management are not always versed in the latest technology issues and opportunities. Our approach and deliverables provide a business-management perspective that creates an open, transparent, and fair procurement designed to save your agency money, improve vendor accountability, and increase the performance and effectiveness of your systems.
Current marketplace expertise including ability to supplement existing staff time and expertise
Analysis expertise to reduce implementation and maintenance costs
Vendor accountability including management and contract negotiation
Independent vendor agnostic design and specifications
Proven process to ensure "apples-to-apples" analysis of RFP responses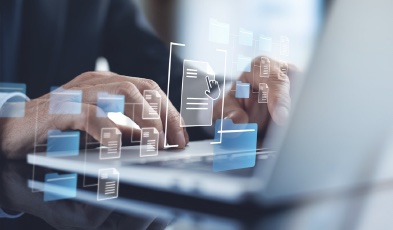 The process and the result was a BIG WIN with the Board. The final savings as presented to the Board was $500,000 over ten years.
I would like to thank both of you, especially Tom, for all the work you did for us. We could not have done this RFP process successfully without your help.
We want to thank you for your assistance and services throughout the RFP process. Your approach to the project made it pretty painless for all of us.
Thank you for your diligence, incredible teamwork, and speed to completion. Both your commitment to ensuring all of our systems were operational as well as getting us back up and running are greatly appreciated!
ClientFirst has been nothing short of excellent. We have started making great progress towards bringing our technology up to current standards.  None of this would have been possible without ClientFirst!
https://clientfirstcg.com/wp-content/uploads/2022/09/infrastructure-icon-1.svg
Networks;Wireless;Backup Systems;Storage Area Networks;Disaster Recovery;Migrations;Hyperconverged Systems;Microsoft 365 Improvements;Cyber Security
https://clientfirstcg.com/wp-content/uploads/2022/09/telecom-icon-1.svg
Telecommunications / Schools
Cable Infrastructure;Door Access Control;VoIP Telecommunications Systems;UCaaS Telecom Systems;Audiovisual Systems;Paging Systems;911 Emergency Response
https://clientfirstcg.com/wp-content/uploads/2022/09/application-systems-icon-1.svg
Finance/Accounting;Payroll/HRIS;Utility Billing;Community Development;Work Orders/Maintenance;Management;Parks & Recreation