CLIENTFIRST HAS BEEN ASSISTING AGENCIES WITH DIGITAL TRANSFORMATION FOR YEARS, BUT WHAT DOES THIS MEAN?
Digital transformation represents a cultural shift to, first and foremost, leverage technology to improve operations and provide service seamlessly to a wide range of stakeholders, both internal and citizens and customers we serve.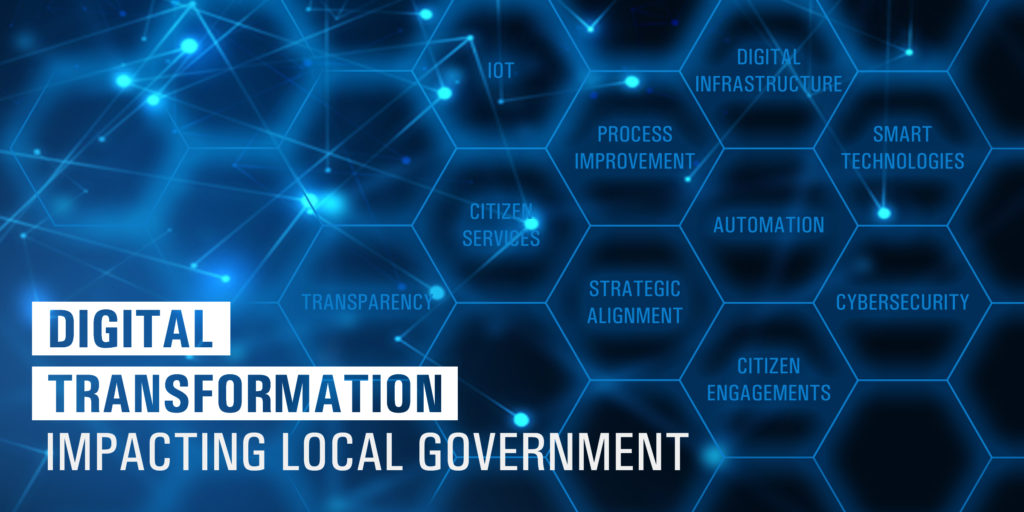 ---
Essentially, digital transformation is a force multiplier, increasing the effectiveness of staff through application software utilization.
---
Not content with just implementing new technology, agencies who utilize digital transformation must evaluate outdated processes and legacy technology and determine cost effective ways to improve. To make the most of technology investments, a digital transformation plan is a long-term investment that involves co-creation between all agency stakeholders, with the end result being improved service delivery, transparency, and citizen engagement. Improved use of software applications makes agency operations more efficient and productive, as well as extending automation and communication to the citizens.
Let Us Help You Digitally Transform Your Agency
Digital transformation is a key objective for our agency clients. Reliance on aging infrastructure, legacy systems, "shadow" systems, and semi-manual or fully manual processes inhibit their ability to meet performance and citizen services improvement objectives. Security risk and exposure is also of utmost concern.
ClientFirst works collaboratively with the agency stakeholder teams to create a vision, build consensus, develop a Technology Master Plan, set priorities and align business objectives and budgets. Results include council approval, funded initiatives, and expertly managed execution. Often the realized savings achieved through careful planning and implementation save technologies and systems, actually fund projects.
ClientFirst's Digital Transformation Product and Service Types:
Management Consulting

Digital Transformation Strategic Planning
Technology Planning
IT Assessments
Smart Technology Planning
Project Management
Contract Negotiations
RFP Development
Technology Governance Training

Applications Consulting

Business Process Review
Application Selection Procurement
Implementation Project Management Assistance

IT Infrastructure

Data Centers
Disaster Recovery
Security
Networking
Servers

Telecommunications/Unified Communications

Strategic Planning
VoIP
Design
RFP/Procurements
Carrier Services

Structured Cabling

Assessment and Certification
CADD Design and Layout
Vendor Selection
Project Management
Documentation

GIS

Assessment and Planning
Design
Data Management
Development
Mapping
---
"From the beginning, I was impressed with how inclusive the process has been. I've never been associated with such a collaborative, cooperative, and engaged project. Outstanding process."
— City Manager, IL Municipality
"I was extremely pleased with the product ClientFirst delivered and the process used in their consulting. The City didn't have any leadership for the IT department, and I was looking for a company that could develop a roadmap for the City. I felt ClientFirst kept everyone engaged and informed."
— Director of Finance and Administrative Services